Nashua Mobile Truck Repair
Nashua Mobile Truck Repair

–

Truck Repair

Services –

Nashua, NH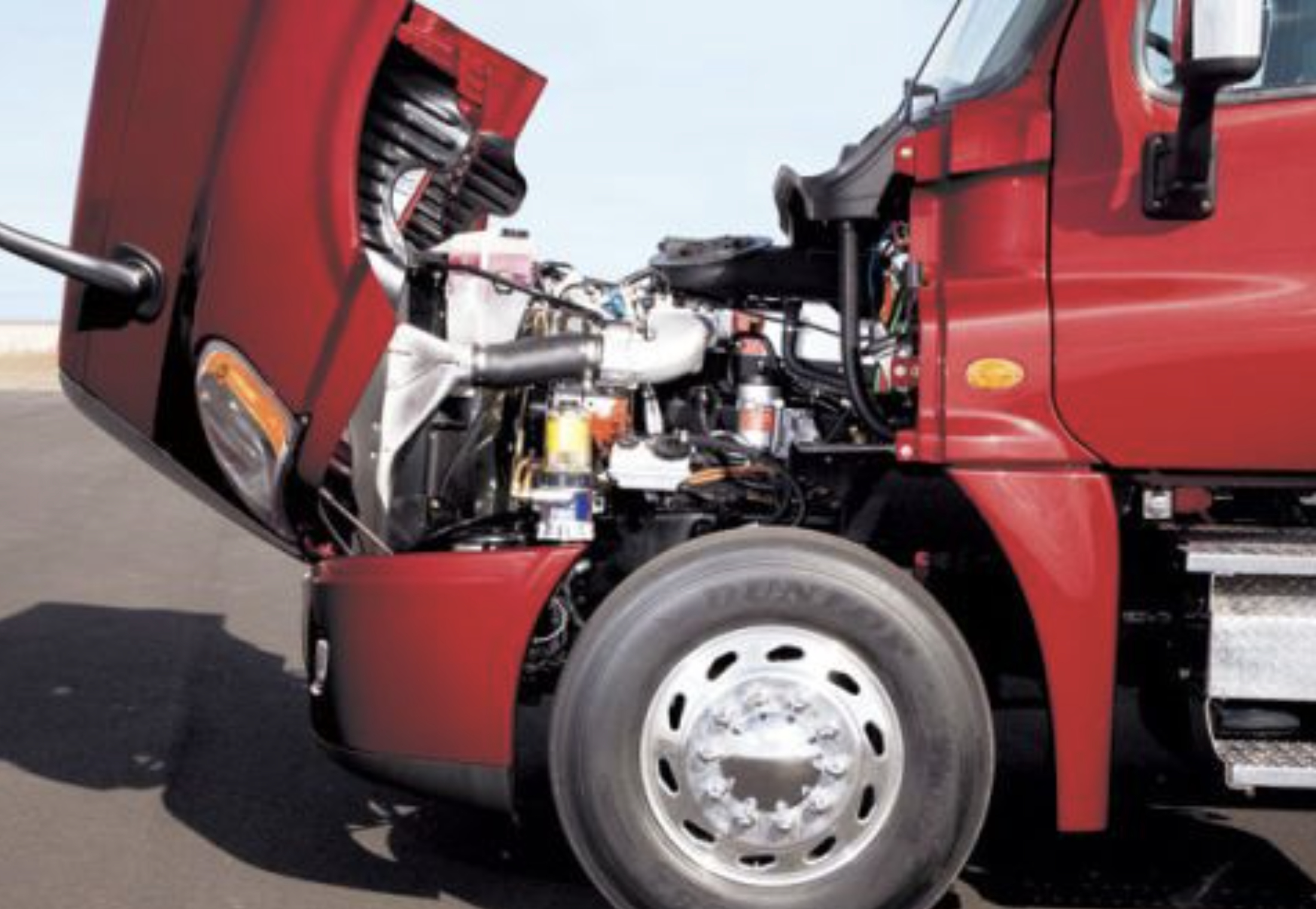 Are you looking for an outstanding truck repair company in Nashua, NH? We are here for you! Contact Nashua Mobile Truck Repair at (603) 932-5523!

About

Nashua Mobile Truck Repair
A lot of trucks do hard work in New Hampshire, and when the time comes for their repairs and maintenance, contact Nashua Mobile Truck Repair. Our mechanics are certified to work on brand names like Mack, Iveco, Peterbilt, Caterpillar, Kenworth, Volvo, and more.
We have 20 years of combined experience with taking care of heavy-duty vehicles of all shapes and sizes. 
No other mobile trucking business repairs fleets or individual trucks like the team at Nashua Mobile Truck Repair. Whether your issue is with the engine, transmission, suspension, or other parts of the truck, we're the team to call. Put our boys to the test—they won't let you down.
Call (603) 932-5523.
Nashua Mobile Truck Repair

Services
Diesel Engine Repair
Diesel engines are tough beasts—especially the ones found in commercial vehicles. Owners can expect to get a million miles of service from these growling power-plants. That is, with proper maintenance.
Nashua Mobile Truck Repair provides that maintenance. We fix or replace parts such as:
Turbochargers

Fuel injection systems

Filters

Camshafts

Crankshafts
You get the idea. No part of your Diesel engine is unfamiliar to our team of fully trained mechanics. We also do computer diagnostics and tune-ups. No other mobile truck repair service in Hillsborough County knows your truck better than us. Dial (603) 932-5523.
Nashua Transmission Repair
Industrial vehicles use many types of transmissions. Gearboxes such as helical, bevel, planetary, and worm reduction are but a few you may have near the block. The team at Nashua Mobile Truck Repair knows them all, and can repair them without sacrificing loads of time from your business.
Signs that your transmission may be in trouble include:
Rough or hesitant shifting

Clutch slippage

Difficulty in finding the gear you want

Grinding noise from the gearbox
When you call us, we'll send a mechanic to your site to check out the problem. He'll be carrying modern tools and have access to any part you need. In most instances we can have your truck running right as rain again in a single day.
Call us with questions about your truck's transmission or to make an appointment for service.
Trailer Service in Nashua
While we do maintenance on all kinds of truck cabs, there's just no leaving out the trailer. That's where the manifest is, after all. Trouble in the back seat might come from the locks, brakes, reefer, axle, or lighting. No matter what it is, Nashua Mobile Truck Repair can help.
Nor is our service limited to a specific type of trailer. We've worked on flatbeds, box trailers, reefer units, hotshots, curtainsiders, lowboys, plus so many more. If you're pulling it, we can fix it.
If you're working in the Nashua area, don't trust your industrial vehicle with anyone else. Contact us at (603) 932-5523.
Gasoline Engine Repair
Does your truck use gasoline instead of Diesel? Not a problem, because we know gasoline engines better than any other mechanic. Pretty boastful, but true.
We've worked on engine parts such as:
Crankshafts and camshafts

Belts and tensioners

Sensor modules

Spark plugs and spark plug wiring

Radiators and radiator hoses

Fuel pumps and water pumps
In short, whatever's wrong with your industrial gasoline engine, we've got the tools and the talent to fix it. But you don't have to believe that just because you're reading it—give us a call and let us prove it. Nashua Mobile Truck Repair is Hillsborough County's top tier choice for mobile truck repair.
Contact us by dialing (603) 932-5523.
Industrial Brake Service
Going fast down the highway is great—until you realize you can't actually stop. Now we've got a problem. The delivery gets to its destination in record time…then flies right by and on down the road to who knows where. Dial (603) 932-5523.
Don't let panic-inducing stuff like this happen to you. Make sure your truck brakes are well-serviced by the team at Nashua Mobile Truck Repair. We fix brakes for both cabs and trailers. Our expertise covers:
Discs

Drums

Rotors

Calipers

Lines and fluid

Pedals

Air compressors
Just to name a few. If your truck isn't stopping quickly enough (about 600 feet from 65 mph), don't let it get worse. Call our mechanics. Within minutes we'll be onsite to fix things, and save you from a big scare.
Suspension
A truck's suspension isn't just about how smooth the ride is (though it certainly is a big part). Poor suspension can also affect the handling of the vehicle. With up to 80,000 pounds of steel to control, that's serious business.
Some critical parts of an industrial suspension system include:  Shocks, springs, struts, u-bolts, and torque rods. There's lots more, and we know how to repair or replace them all.
We work on whole fleets or individual trucks of all kinds. You won't have need to wait hours for one of us to show up, or ever have to worry about our team driving and forth for parts. We diagnose and repair onsite so your business never suffers.
If your truck pulls to one side over bumps, or gives you a jolt that spills coffee all over the cab, it might be time to have the suspension looked at. Contact Nashua Mobile Truck Repair to set things straight. Our crew is fully trained to pin down all kinds of suspension trouble and make it disappear.
Electrical Repair
From front to back, an industrial vehicle has loads of wiring. They enable features like gauges, computer modules, lighting, locking systems, refrigeration, batteries, charging systems, ignition, and more.
Should something go wrong with your truck's electrical system, we can help. Our diagnostics system can pin down the issue within seconds. From there, the team gets right to work fixing it.
Whether it's a connection problem, corrosion, grounding, damaged wiring, a fried sensor module, or just a burned out bulb, the crew at Nashua Mobile Truck repair knows just what to do. Contact us today at (603) 932-5523.
24/7 Emergency Roadside Assistance
Just because it's the middle of the night doesn't mean a trucker can't do with some help. Case in point:  the driver whose engine overheated at 2 in the morning. Or how about the fella who ran out of gas just as the clock struck 12.
We're on call at all hours of the day for emergency repairs, fuel delivery, or even lockout service. Your truck doesn't choose when to break down—nor can you always limit your work schedule to the daytime. Keep our number handy for unexpected pratfalls on the road. Within minutes we'll be on the scene with all the help you need. Dial (603) 932-5523.
Full Fleet Service
Do you own a trucking business with a large fleet? Is finding a good mobile mechanic for that fleet getting to be a pain? Stop looking and contact Nashua Mobile Truck Repair.
We'll come to your lot for repairs or preventive maintenance. It's easy to set up a schedule that works around the work you do, so downtime is minimal or even absolute zero.
Don't worry about the size of your fleet, either. We've worked on 30 trucks, 3 trucks, and lots of other numbers in between. Keep your truck fleet in top condition by putting it under our expert care.
Mobile Truck Repair vs. Traditional
The biggest thing going for mobile truck repair is just that—we're fully mobile. There's no need to have your truck towed by an integrated truck, or pay crazy fees to have it done. You don't have to drive a disabled truck across town to get it to a garage. Plus, downtime for your business is far less.
Our team also provides:
Fully certified mechanics who are experts at what they do

20 years' combined mobile truck repair experience

Friendly, courteous service

Punctuality

Coverage for all of Hillsborough County
Nashua Mobile Truck Repair never takes care of your truck lightly. We repair semi trucks, buses, tractors, city trucks, and so many other kinds of industrial vehicles. And you'll never need worry about finding our garage—because we come to you.
Areas We Service
So we've mentioned our coverage of Hillsborough County, but haven't given town names. That's because we serve them all. But here's a few places we've already been:
Goffstown

Deering

Merrimack

Antrim

Manchester

Hillsboro

New Boston

Amherst

Hollis

Hancock

Peterborough

Hudson

Litchfield

Milford



The list goes on, but you get what we mean. Our net goes wide, our experience, far. Trust the well-being of your big truck to Nashua Mobile Truck Repair.
Nashua Mobile Truck Repair is a mobile truck repair business based in New Hampshire. Our certified mechanics are experts in working on a wide range of truck brands, including Mack, Iveco, Peterbilt, Caterpillar, Kenworth, and Volvo. We specialize in repairing fleets and individual trucks, providing top-notch service and expertise to our customers. Contact us for all your truck repair and maintenance needs.
Dial (603) 932-5523.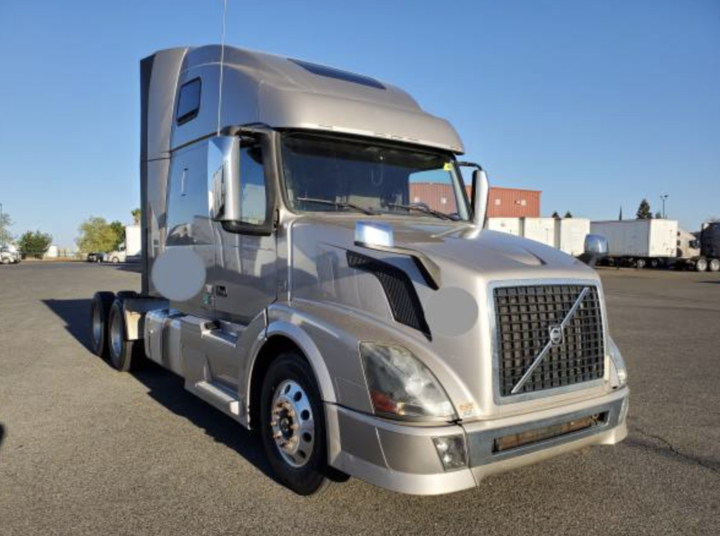 Contact Us Today!
For any type of mobile truck repair needs, Nashua Mobile Truck Repair is the obvious choice. Their courteous and professional staff can help you maintain your fleet of vehicles, whatever the make or model. From regular maintenance to emergency breakdowns, they have got you covered! Their state-of-the-art technology allows for quick and accurate diagnostics to get your truck back on the road quickly. Plus, with their emphasis on customer service, you know that your satisfaction is always a priority at Nashua Mobile Truck Repair. So next time you have any truck repair needs, don't hesitate; to contact the experts at Nashua Mobile Truck Repair! They have the experience, skills, and know-how to ensure that whatever problem you face, gets resolved in an efficient and timely manner so that your business never misses a beat.
Contact Nashua Mobile Truck Repair at (603) 932-5523.